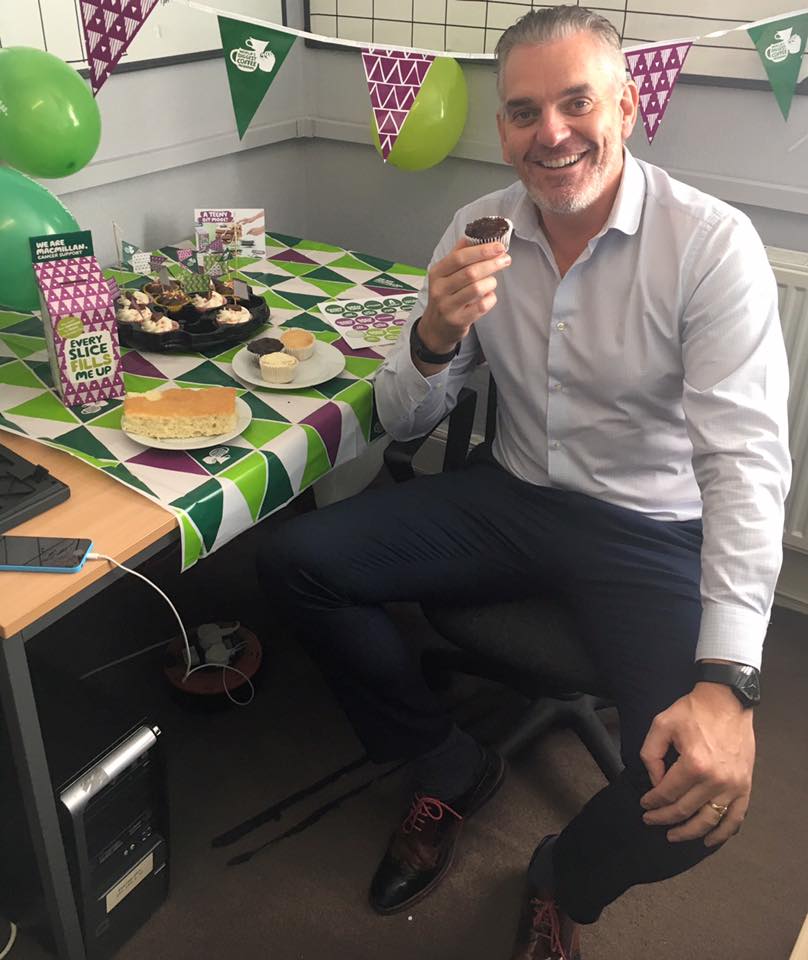 I am really proud of the progress many young people make and the positive decisions they choose. The young person who has baked these delicious cakes has overcome many personal challenges, yet continues to give back. They have baked in their own time and raised much needed funds for MacMillan Charity. He has given his time and effort whilst developing a skill. At Fusion Care we value any way that helps to build the self-esteem of the young people we support as well as the staff supporting them. The young person brought the cakes to our head office with his Key Worker, Lloyd, to sell them to the staff in our offices. Our staff team enjoy the cakes – particularly the buttercream! We could not eat them all and so the young person also took them to a local nursing home to share with the elderly!
MacMillan Charity is close to my heart and I am aware of the impact they make in the community to real people. To find out more about the outcomes from MacMillan please follow this link https://coffee.macmillan.org.uk/about/why/.
Alternatively, if you think you have what it takes to support a young person achieve then why not apply to work with us? We don't require any previous experience as long as you are willing to learn and have what it takes! To find out more please visit our recruitment page: https://www.fusion-care.co.uk/carer-recruitment/.